Dental Health
The story of our dental clinic is a love story. A woman of beauty and Grace had been a dentist for 30 years in Venezuela; then, she had to leave everything behind and flee to a country she did not know. There she worked as a housemaid, though she longed to resurrect her career. Her husband was a civil engineer, though he could not find work in Cuenca due to prejudice and fear of refugees stealing jobs from locals.
At the same time, Grace had conducted a primary research survey that revealed that dental services were the most significant medical need of the refugee community. 92% of refugees in Cuenca needed dental assistance. The primary cause is that the standard toothbrush and toothpaste had become luxury products in Venezuela and sold at ridiculous prices for the last seven years.
Together, Grace formed a partnership with this beautiful couple. Grace spent nine months fundraising to purchase the dental chair and equipment, along with an autoclave and a host of other necessities. Additionally, we had to build the office from the ground up. The husband donated three months of his time to make this expansion on the Grace clinic, and we hired the warm-hearted dentist to tend to the dental needs of the refugee community. We offer cleanings, extractions, root canals, crowns, and prophylaxis.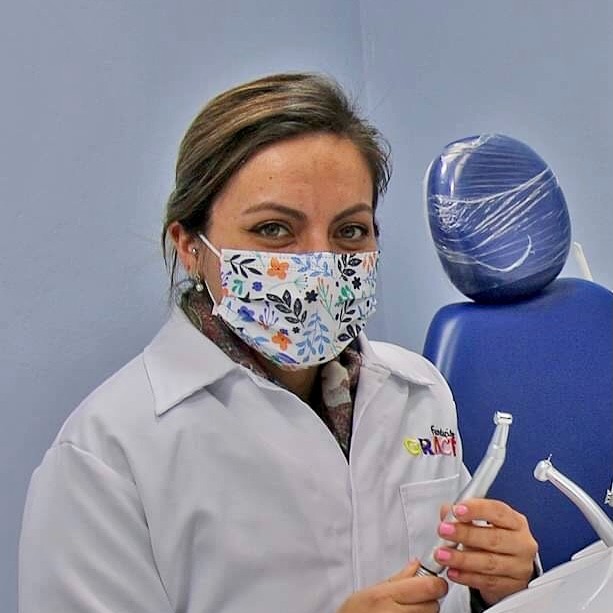 Maria valdez
Head Dentist
María is a 28 year Ecuadorian. At the GRACE clinic, she kindly sees hundreds of patients each month without charge. She knows how difficult the situation of the refugee is in her country, so she empathetically pours our love and white smiles onto the refugee community, providing excellent dental care to those who need it.